Rock 'n' Roll Event
Bath
Life-size retro signage and ephemera.
Bath & North East Somerset Library Book Art Competition 2015Winner
To celebrate 150 years since the publication of Alice's Adventures in Wonderland, Artists were invited to 'reinvent' an ex-library book on a 'wondreland' theme.
Magical Arboretum 3D Sculptures
Bath
Commision for decoration to entrance hall for wedding ceremony.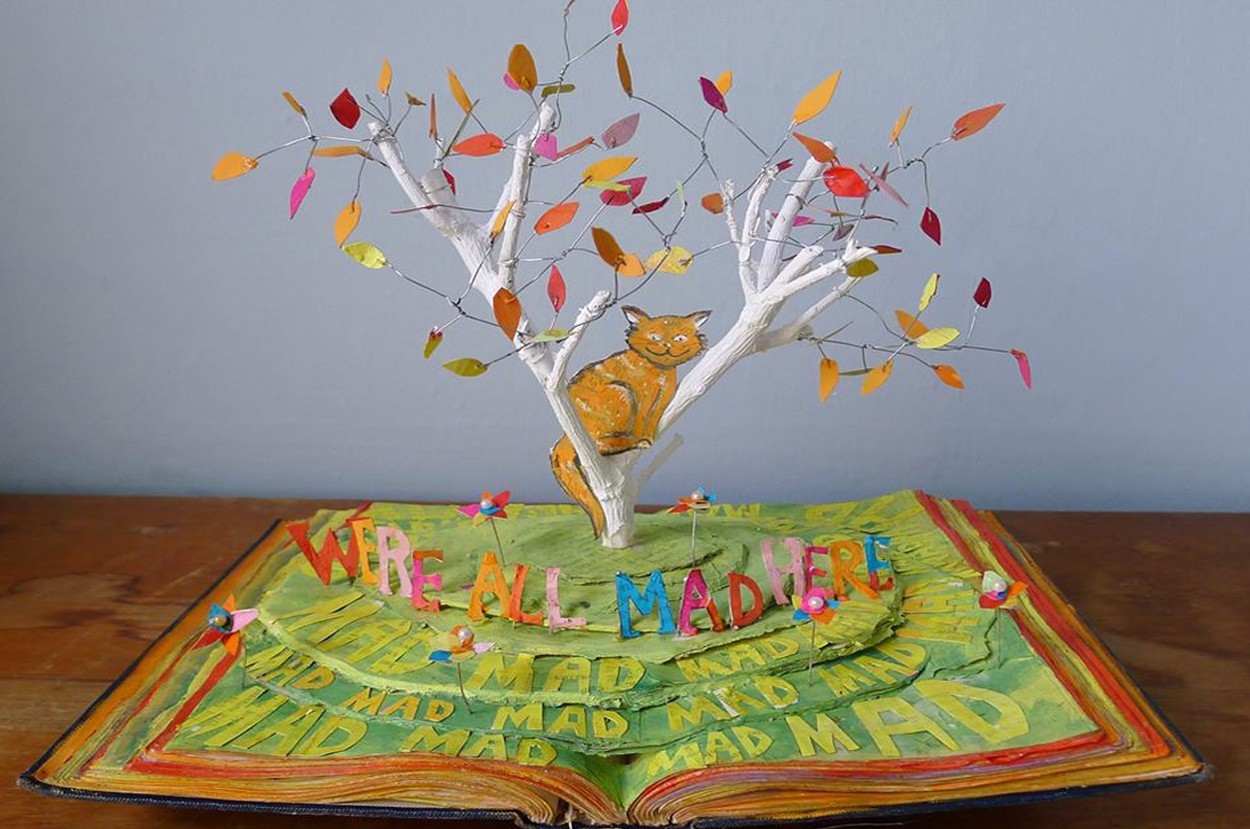 Ye 'Olde' Pub instalation
Shropshire County Ground
Recreation of an old English pub within a marquee space for charity function
Second World War Event
Bath
Recreating the homefront spirit of the secondworld war. Instalations included Anderson Shelter, RAF station, bombed out house, gun instalation and a marquee with a tea party atmosphere!
Wild West Event
Bath
Construction of a Wild West Out Post, including tippees and a mock firing range.